Search results: 7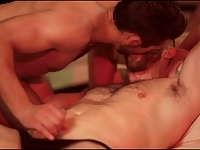 The Cock Stop
Paul rubs Dante's bulge, then gets on his knees to suck him before Dante takes him from behind against the mirrored wall. The bottom gets on the bed on all fours to take that dick doggystyle, then stares up at Dante as the top pounds him in missionary.
Time: 06:00
Added: August 12, 2021
Views: 2163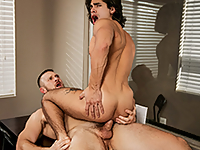 Precinct 69 Part 3
The guys take turns sucking each other's dicks, and Paul picks Ty up before putting him on the desk and penetrating his hole in missionary.Ty rides Paul's nightstick like his own personal toy, stroking his cock as he takes every inch till he orgasms loudly, then takes a sticky facial from Officer Paul.
Time: 06:00
Added: July 25, 2021
Views: 1293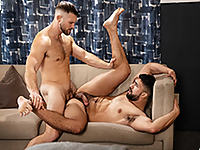 Hook Up Swap
Paul hears Luke pounding on the bathroom door, but Nick assures him it's just the wind as he bends over to take a deep pounding from Paul. In the bathroom, the horny prisoner takes off the doorknob in time to see Nick getting rawed doggystyle on the couch!
Time: 06:00
Added: May 29, 2021
Views: 1508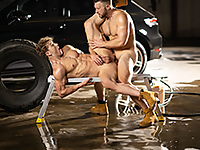 Sex Drive
The two take turns blowing each other until Paul starts rimming Felix, getting his hole ready for his huge cock. Once ready, Felix guides Paul's throbbing dick right into his puckering hole as Paul thrusts in and out of him. Learning forward on all fours to take it all in, Paul keeps fucking Felix's hard, glistening body.
Time: 06:00
Added: May 18, 2021
Views: 1893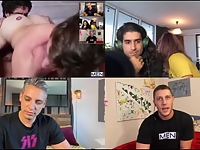 Watch With Us: Stealth Fuckers 8
Dora reminisces about her time making a porn cameo and the only time you're ever likely to see her in a dress, but she quickly turns around so she won't catch a glimpse of her brother naked! Hear the wildest roles Diego and Paul ever played, and listen to Paul's surprising answer for his least favorite position to bottom in as they watch this classic scene.
Time: 06:00
Added: August 23, 2021
Views: 1534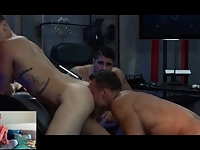 Watch With Us: Just Dick League : A Gay XXX Parody
Marc asks Manuel and Paul for a rundown of the plot of their threesome with an iconic caped hero. As the guys watch, they discuss their favorite--and least favorite--positions for bottoming, and Paul and Manuel discuss their biggest challenges from filming.
Time: 06:00
Added: August 13, 2021
Views: 1578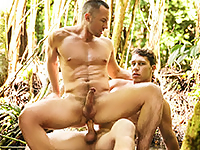 Rise Of The Sirens Part 3: Bareback
Dantecolle.com bring you gay pornstars Paul Canon and Colby Tucker Kage in - Rise Of The Sirens Part 3: Bareback - Enjoy this gay porn video from MEN
Time: 06:00
Added: August 31, 2020
Views: 6985