Search results: 7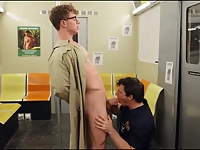 Wanted
The lucky passengers enjoy the show as Reese sucks Felix's cock, then uncuffs the flasher so he can fuck Felix doggystyle. Felix rides Reese on a seat, then sucks him before Reese fucks Felix doggystyle on the floor until the bottom cums.
Time: 06:00
Added: August 22, 2021
Views: 1538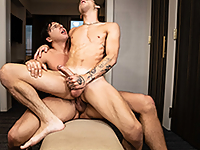 Hooking Up With Theo Brady
Reese Rideout is waiting just outside the door for him, and the pair make intense eye contact before he kisses Theo's abs and sucks his dick. Theo lowers himself onto Reese's hard cock, riding him on the bench before the top puts him up against the wall and fucks him doggystyle. In the bedroom, Theo blows Reese, then takes him deep in missionary.
Time: 06:00
Added: August 17, 2021
Views: 2506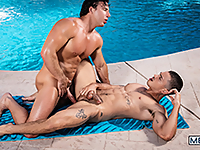 Banging The Pool Boy
They nearly get caught by the stepmom as Ashton sucks Reese next to the pool, so Reese lies down under the swing and sticks his cock through where Ashton can swallow it and then ride it! Reese fucks Ashton missionary on a towel, then they run into the house after they get caught and Reese pounds Ashton doggystyle against the glass patio door.
Time: 06:00
Added: June 17, 2021
Views: 2565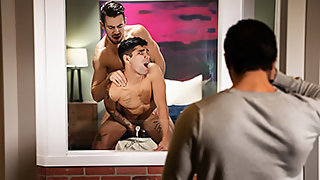 Gaybors Master Cut: Bareback
Watch gay pornstar Dante Colle together with Ty Mitchell and Reese Rideout in Gaybors Master Cut: Bareback at Drill My Hole - Free gay porn video at dantecolle.com
Time: 06:00
Added: May 14, 2020
Views: 15297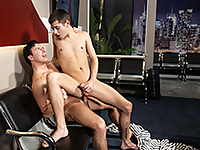 Layover My Dick - Part 2
He takes out his hard cock and Joey eagerly gets to his knees to suck it so well, Reese promises to upgrade him to first class. As Joey's girlfriend rests with her eye mask on, Reese crawls over to suck Joey's cock, but when she catches them and runs off, Joey decides to stick around and let Reese eat his hole.
Time: 06:00
Added: April 15, 2021
Views: 1873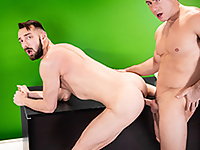 Fuck 2020 Part 1
As their signal is cut, Johnny sucks Reese's cock, then rides the anchor's dick, and Reese bends the bottom over the news desk to pound him doggystyle. Reese fingers Johnny's hole and licks it, then fucks him spoon, and Johnny cums as Reese penetrates him nice and deep in missionary, then takes the newsman's hot facial.
Time: 06:00
Added: December 31, 2020
Views: 2015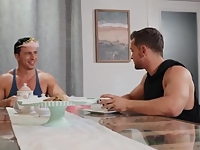 Big Daddy Tea Party
Johnny asks for a biscuit, so Reese fills his mouth with his cock, then gives the bottom a bit o' crumpet as he fucks his muscle ass. Naturally, Reese teabags Johnny before pounding his hole in mish.
Time: 06:00
Added: December 11, 2020
Views: 3479